Thorburn Associates welcomes principal consultant Maxwell C. Kopsho, CTS-D, CTS-I, CCNA, PMP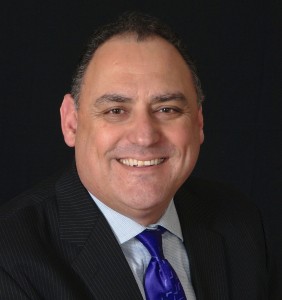 Max comes to Thorburn Associates with 28 years of in-depth experience with IT infrastructure, AV systems, computers, computer networks, network security, telecom, videoconferencing and collaborative systems. He has held product development and strategic leadership positions in some of the top manufacturers in the audiovisual and unified communications industries.
His vast experience allows him to blend conferencing and presentation technology with networked AV systems. This allows networked and today's mobile devices (BYOD) to deliver truly unified communications solutions building complete collaborative environments that enhance all aspects of communication for business.
Before joining TA, Max was partner/owner of one of the industry's top consulting firms for sales and technical training and LEAN Six Sigma process improvement. He holds advanced certifications in project management, networking, routing and switching, network security, technical training, operations excellence, QA/QC and audiovisual design and installation. In 2010 he was awarded InfoComm's Educator of the Year honor.
 "Max will be a great addition to the Thorburn Associates leadership team – we're glad to have him on board!" stated Lisa Thorburn, President of Thorburn Associates.
His experience includes the development and execution of comprehensive global training programs for industry associations, channel partners, and technology manufacturers. His experience in Unified Communications includes videoconference and collaborative environment design for global enterprises, development, training and implementation. Max served in the U.S. Army for 10 years where he gained his initial experience in computer/electronics technology and worked with complex computer networks, advanced radar systems and specialized electronics and thermal and night vision imaging devices.
 Steve Thorburn, Principal of TA adds "I have always admired Max's dedication to the industry and his knowledge of networks and communication systems. I'm looking forward to expanding our Unified Communication design and IT infrastructure consulting services to our clients."
In addition to assuming his principal role, Max will be responsible for driving Thorburn Associates' Unified Communications and Collaboration Division (UCC). Max will be instrumental in the anticipated "exponential growth" of TA's UCC Division by using his own experience and expertise and engaging the rest of the Thorburn team to solve the toughest of customer AV/IT and communications problems with technical prowess and keen insight into their strategic business needs.
 "I am extremely excited to join Steve and Lisa and their team. They have established an incredible reputation for integrity, passion, technical innovation and quality." Max Kopsho stated, "Having known them for 17 years, the opportunity to work for Thorburn Associates and to contribute to their growth and innovation is such an honor. I hope to make them proud."